We use the most up-to-date technology to ensure the best eye care possible.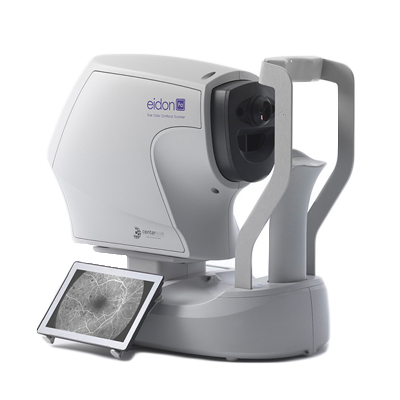 Eidon Centrevue Confocal Scanner
iCare EIDON is the first TrueColor Confocal system that combines the best features of Scanning Laser Ophthalmoscopy (SLO) systems with those of standard fundus imaging to set new performance standards in retinal imaging. It's the perfect retinal imaging system that provides TrueColor and widefield views in multiple imaging modalities.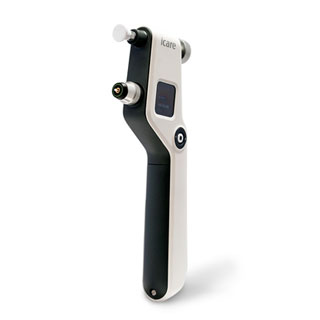 iCare Tonometer
This accurate painless puffless tonometer measures the eye's intra-ocular pressure (IOP).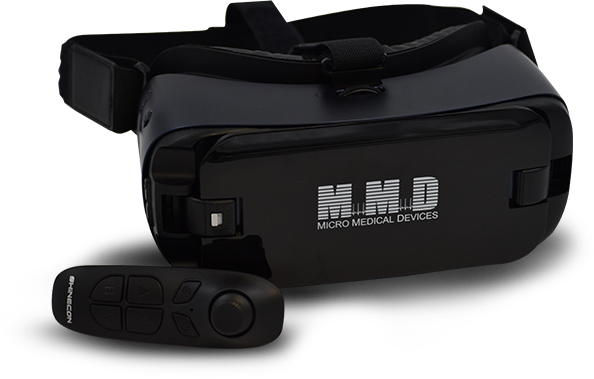 Virtual Visual Field VF2000
The VF2000 is a portable, handheld, and battery-powered Visual Field Analyzer (Perimeter) that uses virtual reality technology to run full threshold tests and screenings as accurately as conventional alternatives.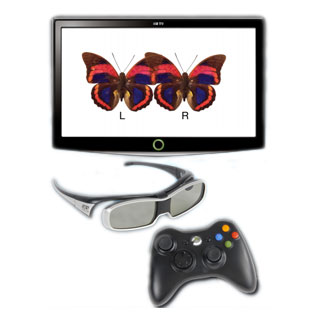 Computer Orthoptics VTS4
Computer based therapy for eliminating amblyopia; breaking suppressions; improving oculomotor skills; improving visual memory; improving accommodative facility; altering retinal correspondence; increasing fusional ranges; and/or treating strabismus.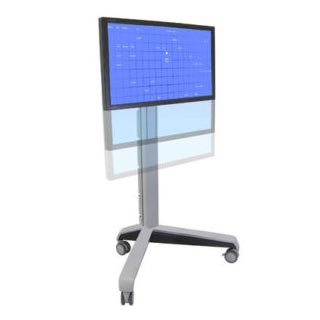 Sanet Vision Integrator (SVI)
designed to improve visual abilities for a wide range of patients with visually-related learning problems, amblyopia, and traumatic brain injury. It is also very effective for sports vision enhancement work with athletes.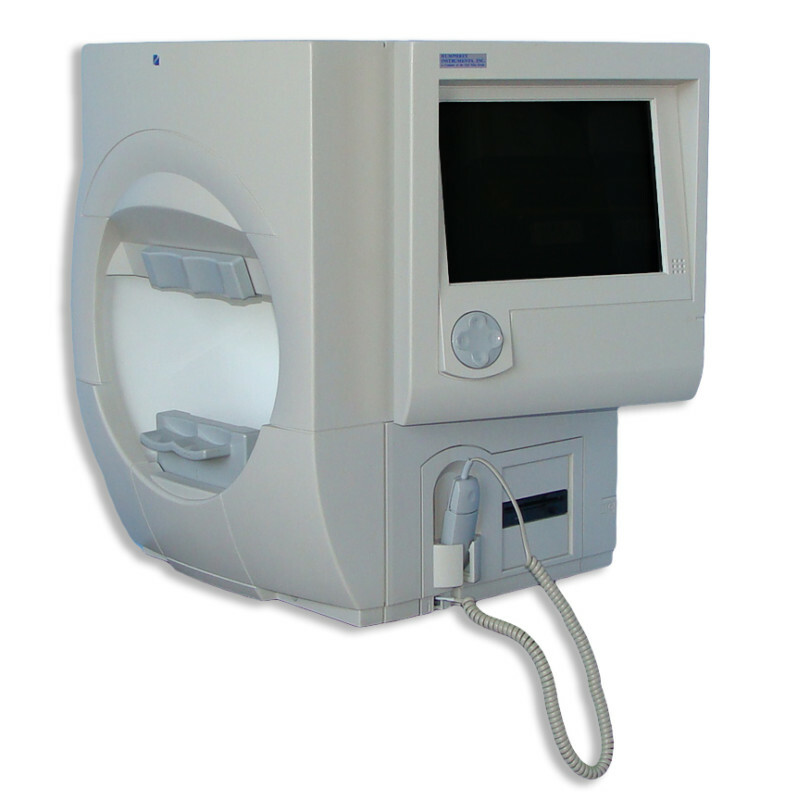 Humphrey 740
The Humphrey Visual Field HFA 740 is loaded with features including 19 test patterns, and user designed custom testing capabilities with a testing range out to 90 degrees. Includes an integrated hard drive, eliminating the need for an external computer. The Zeiss 740 also offers SITA, the expert operating system, as an optional feature; however, the Zeiss 740 does include FastPac software as a standard feature, reducing testing time by 40%. Also offers Multiple StatPac Analysis Software test results, which can be printed to compare Visual Field progression over time. Additional features on the Humphrey Visual Field HFA 740 include Full threshold testing, stimulus sizes from Goldman I-V, and stimulus colors in Red or Blue on White are included. The Zeiss 740 Perimeter also includes a VGA monitor hook up for external viewing of test results. The Humphrey Visual Field HFA 740 is a very reliable, yet affordable visual field. The 740 performs most tests flawlessly and at at an acceptable speed. Our units are sold fully refurbished, inspected and upgraded. Our visual fields are also sold with the Zeiss power table with integrated printer. The Humphrey 740 perimeter includes 19 test patterns, user designed custom testing capability with a testing range out to 90 degrees. A 1.1GB hard disk storage is provided, eliminating the need for an external computer. SITA, the expert operating system, is an optional feature on the model Humphrey 740.
DV-1 SLIT LAMP IMAGING
Evaluates the tear film on the surface of the eye to facilitate diagnosis. May detect many diseases of the eye, including: eyelid diseases such as Blepharitis, Conjunctivitis, Cataracts, Corneal Injuries and diseases such as Keratoconus, retinal diseases such as Macular Degeneration and Retinal Detachment, Dry Eye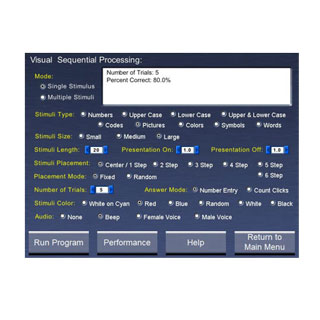 Computerized Perceptual Therapy
Customized therapy to help train simultaneous processing, sequential processing, & processign speed.